Verchain's Top 25 – Semaine 10
Edito, Trucs Alakon et Cheerleaders. Le seul classement du College Football 100% approuvé par The Blue Pennant.
Bon, quand on vu cette semaine les tenues d'Halloween portées par certaines de nos cheerbabes / models favorites, on se dit qu'il y a encore des filles disponibles. De quoi satisfaire le responsable des équipements de FAU pour lequel notre bon ami Lane Kiffin dont on n'avait pas trop entendu parler cette saison joue les marieuses…
Sinon, la NCAA autorisera les joueurs à profiter prochainement de leur droit à l'image pécuniairement parlant… Et… Polémique ?
Et enfin, bises à Clay Helton… USC va engager l'AD de Cincinnati et… On pourrait voir Urban Meyer à LA prochainement…
Pendant ce temps-là, à North Texas…
Word of Wisdom (not hating on Mormons)
Les meilleures séries télévisées ont souvent six épisodes par saison. Pensez à Peaky Blinders, par exemple. Les six épisodes de la nouvelle saison de « College Football Playoff Selection Committee » démarrent mardi soir, et ce n'est pas du Netflix, donc vous ne pourrez pas binge watcher ce truc.
Il nous reste quelques questions à trancher, pour vous faire patienter, d'ici là…
Qui est numéro 1 ? Il reste 7 équipes invaincues. Et il n'en restera au mieux que 5 à la fin de la semaine prochaine. Sur la base du record et de la qualité des adversaires, Louisiana State doit avoir le lead. Ohio State écrabouille tout sur son passage, a les statistiques offensives les plus impressionnantes ou presque… Mais… Hormis Wisconsin, pouvez-vous citer la victoire la plus convaincante contre un adversaire de qualité des Buckeyes ? 7-2 Indiana, que personne n'attendait à pareille fête, sans doute… LSU a battu Auburn et Florida. Et ça me suffit. LSU #1, donc, et sans doute Ohio State #2.
Clemson, Alabama ? Alabama, Clemson ? Clemson est dominant en défense. Niveau attaque, même en mettant au moins 30 points d'écart à la plupart de ses adversaires, ce n'est pas totalement fascinant, du fait, entre autre, des difficultés de Trevor Lawrence. Alabama, tout en traînant une défense « moyen plus », est devenu une powerhouse offensive, aux mains de Tua Tagailova et de son escouade de receveurs, les petits, les grands, les forts, les rapides, les… Alabama n'a battu personne hormis Texas A&M, également battue par Clemson. Mais Alabama n'a pas eu à arracher une victoire d'un point contre une équipe aujourd'hui à 4-5 (North Carolina). Logiquement, et ce sera encore contesté, #3 Alabama et #4 Clemson.
Et Penn State ? Les Lions ont une défense monstrueuse. Mais n'ont pas l'attaque qui va avec, ce qui limite l'écart lors de victoires convaincantes face à Iowa ou aux deux Michigan. Beaucoup dépendra de ce que pense le Comité des deux Michigan(s) justement. Penn State dans le premier Top 4 de la saison… Meeh.
Qui en #6 ? Baylor et Minnesota n'ont pas (encore) connu la défaite cette saison. Personne ne l'imaginait avant que débute la saison. Et peu de monde le croit aujourd'hui encore… Bon, les Bears n'ont battu personne, hormis peut-être Oklahoma State qui est à 6-3, ont eu de grosses difficultés cette semaine contre West Virginia qui n'est plus que l'ombre de la belle machine offensive d'il y a encore deux ans, ou encore contre Texas Tech lors du BU-TT Bowl. Baylor pourrait bien être classée derrière une équipe à 2 défaites.
Minnesota… C'est encore pire. La meilleure victoire des Gophers est sans doute… contre South Dakota State… Bref. La fin du conte de fées est pour bientôt.
Pour samedi prochain, même. Car le second épisode aura vu pas mal de brouillard se dissiper. On saura si Alabama est toujours Alabama ou si c'est LSU, au prix d'une victoire à Tuscaloosa, qui devient le numéro 1 ultime, absolu et incontesté. On aura mis en place, aussi, avant le prochain épisode, le prochain méga-choc intergalactique de l'espace, en BigTen cette fois, entre Ohio State et Penn State, qui sera attendu après l'épisode 3.
Le scénario est en place.
Certains attendent des rebondissements imprévus, qui viendront… Ou ne viendront certainement pas.
Peut-on classer Oregon devant Alabama ou LSU qui n'aurait qu'une défaite en fin de saison ? Les espoirs de playoff de la Pac12 sont toujours morts, selon moi. Et Clemson invaincue est le dernier obstacle qui nous prive d'une conclusion qui pourrait précipiter l'avènement du playoff à 8 : 13-0 LSU ou Alabama, 13-0 Ohio State ou Penn State, 11-1 Alabama ou LSU, 11-1 Penn State ou Ohio State en playoff. Avec 12-1 Clemson, par exemple, qui resterait à la porte. Et 12-1 Oklahoma, et 12-1 Oregon ou Utah.
On peut toujours rêver. La nouvelle saison de « College Football Playoff Selection Committee » ne fait que commencer…
Verchain's Top Twenty Something
Le Verchain's Selection Comittee, présidé et administré par Verchain, qui synthétise après de longs débats dans un garage luxueux du Nord de la France les réflexions d'un comité composé de Verchain et Verchain, vous offre son classement des 25 premières équipes du college football, sans vous donner d'explications pourries, mais avec du Verchain Style inside.
#1 Alabama Crimson Tide (SEC – and happy to meet Clemson only once a year, in the CFP Finals).
Bye Week. Soccer, anyone ?
#2 Louisiana State University Tigers (SEC – Geaux-ing to the Playoff !)
Bye Week. Volleyball, maybe ?
#3 Ohio State Buckeyes (BigTen – call them 'The Ohio State University')
Bye Week. Gymnastics ?
Lookin' better than the average cheerbabe in Colombus…
#4 Clemson Tigers (ACC – Not that dominant, in my huble opinion…).
Errrr. Guys… Y'all just beat Wofford…
#5 Penn State Nittany Lions (BigTen – Franklin is on drugs ?)
Bye Week. Softball ?
#6 Georgia Bulldogs (SEC – Alabama East)
Nice win, Dawgs… But…
Whut ?
#7 Oregon Ducks (Pac12 – At least the cheerleaders look good)
De là à les envoyer en playoff…
#8 Utah Utes (Pac12 – After Dark)
Oui, la première édition de la saison sans Washington. Mais pas sans Dani. Jamais, sans Dani.
#9 Florida Gators (SEC – Receivers have waaaay too often alligator arms)
Yup
#10 Baylor Bears (Big XII – Beat almost nobody, still undefeated…)
Baylor ferait presque peur…
#11 Oklahoma Sooners (Big12 – Will certainly find a way to stay out of the Playoff)
À Oklahoma, on s'amuse pour Halloween, avec des costumes tellement originaux. Wow.
#12 Auburn Tigers (SEC – Beat Alabama more often than Clemson did in the last 10 years)
Petite semaine, quand on a rien d'autre que ça dans l'actu…
#13 Minnesota Golden Gophers (Big Ten – Finally rowing that damn boat?)
Bye Week…
Bball ?
Hockey ?
#14 Cincinnati Bearcats (AAC – Finally respectable?)
Direction le New Year's Six.
#15 Wisconsin Badgers (BigTen – were on the losing end of the Upset of the Year…)
Bye week…
#16 Southern Methodist Mustangs (AAC – A Team In Texas That Wins Games ? Amazing)
Venir sortir ça sur GameDay, c'est priceless. Bravo au fan des Mustangs perdu dans la foule de Memphis…
#17 Michigan Wolverines (BigTen – #FireHarbaugh)
Quand on a la lose comme Jim Harbaugh… Michigan vient de perdre une de ses recrues au poste de QB, JD Johnson, qui a un problème cardiaque qui le contraint à mettre un terme à sa carrière. Harbaugh, qui n'est pas à une contradiction près, a eu la classe, n'ayons pas peur du mot, en garantissant la bourse universitaire du jeune homme, convié à joindre son staff.
Bon… Vu que Harbaugh ne passera peut-être pas l'hiver, JD ne sera peut-être jamais dans le coaching staff de Michigan…
Sinon, on ne m'avait pas prévu de l'existence d'un NCAA 19…
#18 Notre Dame Fighting Irish (Independant – God can't do it all, folks…)
This week in Whut Da Fuuuck ?
#19 Iowa Hawkeyes (BigTen – Kirk Ferentz's contract is way better than yours)
Row the boat ! Wait…
#20 Wake Forest Demon Deacons (ACC – Don't ask me why…)
We ranked that team ? Uh ?
#21 Kansas State Wildcats (Big XII – Thanks for sending your Conference out of the Playoff race)
C'était bien la peine d'en faire autant…
#22 Boise State Broncos (MWC – Potato State is still amazing, whatever…)
Presque perdre à San Jose State ? C'est fait.
#23 Memphis Tigers (AAC – Yup, toughest conference in football)
Comment SMU pouvait lutter contre Antonio Gibson (et l'uniforme des Lions de Detroit, avec un Tigre)
#24 Louisiana Tech Bulldogs (Conference USA – Yup, C-USA, ranked, whatever…)
Ouais..
#25 Indiana Hoosiers (BigTen – Basketball season is on!)
Oh, pardon…
Under consideration : meeeh… UCF, San Diego State… Air Force ? Dartmouth ?
Enfin, surtout pour ça, Dartmouth…
Three games to watch next week
Ce ne sera pas la semaine pour prendre son weekend. Pourtant, le Top 25 de Verchain le fait, prendre son weekend. Fallait pas me donner un lundi férié, calendrier 2019, non mais. Alors que s'écharperont 4 équipes invaincues, vous aurez droit à une contre-programmation, parce qu'on est comme ça, chez Verchain… Cheer of the Year is coming.
En attendant…
LSU Tigers at Alabama Crimson Tide. Qu'il est bon d'être projeté quelques années en arrière dans une sorte de dystopie à la Man in the High Castle. Parce que, oui, on va revivre le passé. Parce que, non, on n'aura pas une bouillie défensive infâme et un score de 6-3. Ou de 3-6. Plutôt 33-36. Et ça, c'est bien.
Penn State Nittany Lions at Minnesota Gophers. Bon, ça aura été fun un moment, Minnesota, le retour du Row the Boat (oui, je sais, il y a un moment que c'est arrivé, mais c'est la première fois que ça semble porter les mêmes effets qu'à Western Michigan). Je pense malheureusement pour les amateurs de castors lubriques que Minnesota n'est pas encore prête pour les Lions…
Miami of Ohio Redhawks at Ohio Bobcats. Oui, je sais. Vous allez encore me dire que je me moque du monde (c'est pas faux), mais un match de MACtion du jeudi, ça vaut son pesant d'arachides. Et puis, c'est pour la première place de la MAC East, et éventuellement une finale de conférence, et peut-être la possibilité d'aller disputer le Cheeribundi Tart Cherry Bowl, non mais…
Also Worth A Look : Pfff. Pour le plaisir des yeux, on va dire USC à Arizona State, parce qu'il y a de la jupette et qu'il fait chaud dans le désert. Ou Iowa à Wisconsin, parce que tout sera encore possible pour le vainqueur en terme de titre de division, puisque ni les Hawkeyes ni les Badgers n'ont encore croisé les Gophers. Maintenant, si Minny sort un exploit contre Sandusky U, ce match n'aura aucun intérêt. Comme beaucoup cette semaine…
C'est tout pour aujourd'hui, alors…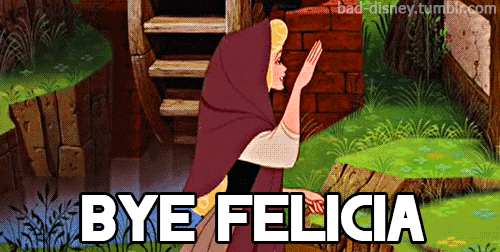 Verchain's Final Top Something
Découvrez le classement des bowls en fonction de leur intérêt… « à la sauce Verchain ». Le seul classement 100% approuvé par The Blue Pennant.
Finalement, on atteint la fin. La fin de la route, la fin de la saison qu'on aura pu trouver intéressante, terriblement prévisible pendant la majorité du temps, totalement ennuyeuse à d'autres. Folle, rarement. Pour moi, cela restera la dernière saison sur une sideline de college football de Dani, et de quelques autres.
Préparons nous pour une période passionnante, où on va découvrir petit à petit que telle ou telle petite star de la fac locale n'arrive pas, en fait, à écrire son nom sans faute et ne sera pas éligible pour la période de torture à laquelle nous nous préparons : Bowl Season…
Les Bowls, le truc devenu totalement inutile depuis l'avènement du playoff. Totalement inutile, sauf pour les portefeuilles des AD, coaches, assistants, et pour les gugusses en costard cravate qui possèdent ces bowls ou les organisent. Et pour ESPN, qui doit bien trouver quelque chose d'intéressant à diffuser en décembre. Hey, les gars, de la lutte dans la boue, ça peut vous amener de l'audience, presque autant que le…
Non, ne dévoilons pas tout de suite lequel des Bowls aura l'honneur du classement de #40. Oui, je sais, il y en 39 des Bowls. Mais ici, on classe un #40. Celui qui ne devrait pas être. Enfin, non… Celui qui ne devrait vraiment pas être. Parce qu'il y en a 37 qui ne devraient pas être, en fait…
Sans plus attendre : Here we Go.
Verchain's Annual Bowl Watchability Index
Il y a des années où je nomme mes catégories, d'autres non… Un mix pour cette saison ? Uh… Ouais…
Must Watch – The Dani McG. Bowls
Enfermez votre femme, vos enfants, vos chiens, chats, tortues, hamsters lubriques. Prenez un paquet de mouchoirs, un pot de crème. Installez vous dans votre canapé. Enjoy.
#1 College Football Playoff Semifinal at the Chick-fil-A Peach Bowl (28 décembre): Oklahoma Sooners vs. LSU Tigers
Non seulement il y a de la donzelle accorte qui agite ses pompons, mais il pourrait y avoir plus d'explosions sur le terrain que dans vos Sloggis. Oklahoma a une défense de Big XII, 'nuff said. LSU a une attaque de folie furieuse. Seule la défense d'airain de Auburn a su la ralentir un peu. Les Sooners ont une attaque qui peut marquer des points à n'importe qui, et LSU sauce Orgeron n'est pas niveau défensif LSU sauce Saban ou sauce Miles. Donc, un 56-42 est une vraie possibilité. Et ça, j'aime.
#2 College Football Playoff Semifinal at the PlayStation Fiesta Bowl (28 décembre) : Ohio State Buckeyes vs Clemson Tigers
Le match que tout le monde placera sans doute en tête de ses bowls à voir absolument de la mort. Perso, je préfère l'autre demi-finale, mais c'est du Verchain, quoi… Franchement, avec les défenses furieuses des deux équipes, on pourrait bien avoir un match fermé, et chiant. Malgré les qualités offensives indéniables des deux équipes. Ou tout le contraire… Mais bon, North Carolina et Wisconsin ont montré qu'on peut freiner Clemson et Ohio State… Donc… Mwouais… Heureusement que le CFP Selection Committee a retrouvé ses esprits et remis LSU à la première place…
#3 Vrbo Citrus Bowl (1 janvier) : Alabama Crimson Tide vs Michigan Wolverines
Pour ceux que ça intéresse, Vrbo est un site de réservations de vacances, l'un des plus gros dans le business aux USA. Il y a pire comme destination de vacances qu'Orlando le jour de l'an. Et il y a pire comme match qu'une nouvelle humiliation potentielle de Michigan. Non ?
#4 Mitsubishi Motors Las Vegas Bowl (21 décembre) : Boise State Broncos vs. Washington Huskies
La dernière. La dernière de Chris Petersen en tant que head coach des Huskies de Washington, avant qu'il ne prenne ses nouvelles fonctions de pantouflard, aux contours un peu flous. La dernière, donc, contre l'équipe de toutes ses premières. L'homme qui a mis Boise sur la carte qui retrouve les Broncos pour sa dernière. Moi, ça me plait. Mais ce sera aussi et surtout la dernière de celle qui a enchanté tous vos lundis matins depuis quatre saisons. Tu nous manqueras, Dani.
Should Watch – The « I never thought I'd found a Top Ten Cheerbabe here » Bowls
Vu comme ça, on ne croirait pas. Mais moi, ça m'intéresse.
#5 R+L Carriers New Orleans Bowl (21 décembre) : Appalachian State Mountaineers vs. UAB Blazers
Un géant du transport routier de l'Ohio sponsorise ce bowl en Louisiane entre une équipe de Caroline du Nord et une autre de l'Alabama. Pourquoi pas… Mais la poursuite de la place au NY6 par les Mountaineers m'a divertie au long de cette looooooooongue saison, au point d'offrir le poste de Mizzou à Eli Drinkwitz… Et UAB qui fait encore une saison respectable. Small College Powaaaaa !
#6 LendingTree Bowl: (6 janvier) Louisiana Raging Cajuns vs. Miami (Ohio) Redhawks
Vu comme ça, un Bowl nommé d'après un courtier en prêts en ligne… Ouais… Deux points majeurs pour le classer ici : C'est le dernier bowl de l'année, en 1. Et on aura les Raging Cajuns qui sortent de leur première saison à 10 victoires contre les champions de la MAC qui sortent de leur meilleure saison en 10 ans. Ouais. C'est déjà plus intéressant que 80% des rencontres proposées.
#7 SoFi Hawai'i Bowl (24 décembre) : Hawai'i Rainbow Warriors vs. BYU Cougars
Le seul bowl de la veille de Noël. Un petit conseil : vous buvez tout ce que vous pouvez à l'apéro. Vous vous empiffrez en même temps. Et vous prétextez un début de coma éthylique pour vous réfugier dans une chambre pendant que tonton Maurice raconte ses meilleurs souvenirs de la guerre d'Algérie, que vous avez déjà entendu maintes fois depuis vos huit ans. Et vous regardez un match de football, avec des équipes plus intéressantes que ce que vous pourriez penser, à jeun. Les courtiers en ligne sont légion, SoFi est l'un d'entre eux.
Watch it if you want – The « I thought Florida's cheerbabes were supposed to look good » Bowls
Des rencontres pas indispensables. Des Bowls qui sont des grands noms. Ou qui regroupent des équipes qui ont un grand nom…Mais bon, quel intérêt ?
#8 Rose Bowl Game presented by Northwestern Mutual (1 janvier): Oregon Ducks vs. Wisconsin Badgers
Juste pour le poids de la tradition. Et le climat de LA en janvier, qui permettra d'avoir nos cheerleaders favorites en petite tenue. Et je ne parle pas des cheerleaders des Badgers, bien sur… Penn State aurait peut-être mérité d'y être plus que Wisco… Bref, OSEF.
#9 Goodyear Cotton Bowl Classic (28 décembre): Memphis Tigers vs. Penn State Nittany Lions
Le champion de l'AAC contre… Penn State… Mike Norvell a choisi d'aller prendre un chèque à Florida State qu'il mettra sans doute plus de temps à rendre de nouveau compétitive qu'il n'en a mis à Memphis. James Franklin, lui, a choisi de rester à Penn State. Bah, au moins, quelques cheerleaders de Memphis sont sympas…
#10 AllState Sugar Bowl (1 janvier) : Georgia Bulldogs vs Baylor Bears.
En 2019, la seule équipe contre laquelle Baylor aura perdu est Oklahoma. En 2020, Georgia sera la première équipe à battre Baylor… Ou pas, vu que les Bulldogs semblent apporter autant d'intérêt à un Bowl que votre serviteur…
#11 Academy Sports + Outdoors Texas Bowl (28 décembre) : Oklahoma State Cowboys vs. Texas A&M Aggies
Le Texas Bowl est un Bowl qui a une certaine histoire qui aura vu… Bon, on va arrêter le truc… Le seul intérêt, c'est qu'avec 66 yards, Chubba Hubbard, le meilleur coureur canadien du football universitaire américain rejoindra Barry Sanders à plus de 2000 yards à la course à la saison au palmarès des Pokes.
Could watch – The average Beerbabe Bowls
Mouais. Porte une jupette, fait montre d'une souplesse certaine qui laisse supposer la possibilité d'explorer le Kama Sutra… A part ça…
#12 Outback Bowl (1 janvier) : Minnesota Golden Gophers vs Auburn Tigers
Au moins, ce bowl n'a pas de sponsor alakon… Minnesota contre la défense des Tigers… Mwouais…
#13 AutoZone Liberty Bowl (31 décembre) : Navy Midshipmen vs Kansas State Wildcats
L'avantage d'un match où il devrait y avoir à tout casser 3 passes lancées, c'est que le match ne durera pas longtemps…
#14 Valero Alamo Bowl (31 décembre) : Texas Longhorns vs Utah Utes
Woulda Coulda Shoulda Bowl. La saison de Texas s'est éteinte dès le deuxième match. Celle d'Utah s'est éteinte à l'avant-dernier. C'est pour ça que le dernier n'a pas grand intérêt…
#15 San Diego County Credit Union Holiday Bowl (27 décembre) : Iowa Hawkeyes vs USC Trojans
Holiday Bowl, ça sonne bien. San Diego County Credit Union machin tout ça, ça tourne au ridicule. La défense d'Iowa risque bien de rendre ridicule l'attaque aérienne des Trojans…
Don't give a sh*t – The Military service academies' cheerleaders Bowls
Avec 4.2 grammes dans le sang, on peut se vautrer devant, sur le canapé, et insulter tout ce qu'on trouve sur le terrain. Des trucs que je ne regarderai qu'avec 4.3 grammes dans le sang, pour ma part…Etrangement ou pas, c'est la catégorie dans laquelle on retrouvera… la majorité des Bowls…
#16 Bad Boy Mowers Gasparilla Bowl (23 décembre) : UCF Knights – Marshall Thundering Herd.
Il y aura des tondeuses de compétition sur le bord du terrain. UCF joue presque à domicile. La Herd n'a de Thundering que le nom. Si vous n'avez rien d'autre à faire que de regarder ça, faites des mots croisés.
#17 Camping World Bowl (28 décembre) : Notre Dame Fighting Irish vs Iowa State Cyclones
L'intérêt ? Je cherche… La date… Euh… Disons qu'il y a des matchs plus intéressants ce jour là… Des matchs qui ont de l'importance, vous savez ?
#18 Capital One Orange Bowl (30 décembre) : Florida Gators vs Virginia Cavaliers
Le septième champion en sept ans de la division Coastal de l'ACC a le droit par le doux jeu des contrats conférences – bowls de disputer un bowl du NY6, qui ne se déroule ni la veille, ni le jour du nouvel an. Comme les demi-finales, aussi, tiens. Signe complémentaire de la décadence des civilisations occidentales…
#19 Cheribundi Boca Raton Bowl (21 décembre) : SMU Mustangs vs Florida Atlantic Owls
Un truc sponsorisé par du jus de cerise, sans Lane Kiffin parti vers une nouvelle désillusion à Ole Miss… Au moins, SMU est fun à voir jouer.
#20 TaxSlayer Gator Bowl (2 janvier) : Indiana Hoosiers – Tennessee Volunteers
Bisous aux amis de @VolsFrance. C'est juste du fait de l'immense sympathie que j'ai pour vous que je classe ce bowl ici. De rien.
#21 Cheez-It Bowl (27 décembre) : Air Force Falcons – Washington State Cougars
Des paquets de crackers au fromage. Air Force qui ne connaît pas le jeu aérien, des Cougars qui ne courent pas… Ouais… Ce bowl doit être une forme d'hommage au surréalisme belge de Magritte…
#22 Famous Idaho Potato Bowl (3 janvier) : Nevada Wolfpack vs Ohio Bobcats
At least, les cheerleaders de Nevada sont les cheerbabes de Nevada… Et… Le Potato bowl, quoi…
#23 Military Bowl Presented By Northrop Grumman(27 décembre) : North Carolina Tar Heels vs Temple Owls
On tient là sans doute le nom le plus pompeusement ridicule des bowls sans intérêt. Le Rose a le nom le plus pompeusement ridicule de ceux qui ont un médiocre intérêt. Un bowl 'militaire' sans service academy, pourquoi pas… Avec un joli sponsor qui vend des armes… C'est d'un goût… Autant que les pas de danse de coach Mack Brown…
#24 Camellia Bowl (21 décembre) : Florida International Panthers vs Arkansas State Red Wolves
Le Camellia est une magnifique fleur d'hiver. Ce bowl est un magnifique pot de pus. Qui sent mauvais. Florida International, qui a eu par le passé une escouade de cheerleaders digne des plus grandes, est aujourd'hui une équipe qui ne gagne pas en-dehors des limites de Miami. Donc, bon… L'ancienne fac de Gus Malzahn pourrait bien gagner ce match. Alors, heureuse ?
#25 New Mexico Bowl (21 Décembre) : Central Michigan Chippewas vs San Diego State Aztecs
Les Aztecs ne font plus rêver personne, pas plus que leur cheerleaders. Les Chippewas sont champions de la division des Directional Michigans, qui sont toutes les trois présentes dans un bowl cette saison, c'est vous dire à quel point le lineup des bowls est beau, grand, fort et sent bon le sable chaud… On va s'emmerder. 6-3 est une vraie possibilité.
#26 Redbox Bowl (30 décembre) : California Golden Bears vs Illinois Fighting Illini.
Cal sera apparue une fois cette saison sur mon radar avant de disparaître dans les limbes de la médiocrité. Illinois est la définition du médiocre. Redbox loue des DVD et des jeux vidéos. Non mais… Troisième millénaire, cousin, ou bien ?
#27 SERVPRO First Responder Bowl (30 décembre) : Western Michigan Broncos vs Western Kentucky Hilltoppers.
Un duel de seconds couteaux de G5. Passionnant. L'an dernier, les conditions météorologiques ont interrompu la rencontre. Inutile de vous dire que je fais la danse de la pluie comme un dingue autour de mon canapé en écrivant ces lignes… Dans le temps, ça s'appelait le Heart of Dallas Bowl. C'était tout de même plus sympa…
Chez SERVPRO, on ne craint pas le ridicule, de toute façon…
#28 Quick Lane Bowl (26 décembre) : Pittsburgh Panthers vs Eastern Michigan Whatchamacallits…
Pour un peu, Pitt aurait joué l'Orange Bowl… Et là… Detroit contre une MAC 6-6… Cruel, la vie…
#29 Tropical Smoothie Cafe Frisco Bowl (20 décembre) : Kent State Golden Flashes vs Utah State Aggies
6-6 MAC vs 7-5 MWC. Toi même tu sais…
#30 TicketSmarter Birmingham Bowl (2 janvier) : Boston College Eagles vs Cincinnati Bearcats.
Cincinnati est assez ennuyeuse à voir jouer. Le Boston College, c'est lolesque… Regarder un match parce que c'est sans doute le dernier en college pour un futur coureur NFL (AJ Dillon)… C'est maigre, comme argument. Ça manque de gras. Et le gras, c'est la vie.
#31 Lockheed Martin Armed Forces Bowl (4 janvier) : Tulane Green Wave – Southern Miss Golden Eagles
Non mais… Pffff… 6-6 Tulane, 7-5 C-USA SoMiss… Mais enfin… Même les cheerladers sont moches… Le 4 janvier, ne prenez pas de laxatif, ce match a tout pour vous mettre en pole position de course à la faïence…
#32 Franklin American Mortgage Music City Bowl (30 décembre) : Mississippi State Bulldogs vs Louisville Cardinals
Mississippi State semble finir toutes ses saisons à 6-6. Et on est pas mal dans l'optique de trouver le nom de bowl le plus ridiculement long. Malgré toute ma sympathie pour Scott Satterfield, je passe mon tour…
#33 Belk Bowl (31 décembre) : Virginia Tech Hokies vs Kentucky Wildcats
Belk ! (running gag).
#34 Tony The Tiger Sun Bowl (31 décembre) : Florida State Seminoles – Arizona State Sun Devils
Pfff… Tony le Tigre, des céréales Kellog's, là, les Frosties ? Jeeeeeeesus…
#35 NOVA Home Loans Arizona Bowl (31 décembre) : Wyoming Cowboys vs Georgia State Panthers.
Encore un truc de crédit immobilier. Au moins un match qui devrait durer peu de temps, vu que le jeu de passes n'est le fort ni de l'une ni de l'autre des équipes en présence… Et que… Bon…
#36 Walk-On's Independance Bowl (26 décembre) : Miami Hurricanes – Louisiana Tech Bulldogs.
Walk-ons… On aurait dit pendant toute la saison que les Canes étaient une bande de walk ons… Et Louisiana Tech a facilement battu FIU… Take that, Miami…
#37 Cure Bowl (21 décembre) : Georgia Southern Eagles vs Liberty Flames
Eh bien… Quel beau programme que celui du 21 décembre. Le premier bowl des Flames, l'équipe des leaders du monde évangélique conservateur libre dans la grâce du Christ… Ya pas, en ce 21 décembre, ya de quoi se dire que les Stark finissent toujours par avoir raison : Winter is coming…
#38 New Era Pinstripe Bowl (27 décembre) : Michigan State Spartans vs Wake Forest Demon Deacons.
Un match dans un stade de baseball, ça n'a aucun intérêt. Il fera 25 ou -25 degrés à New York. Qui n'est pas une ville de foot universitaire. Donc…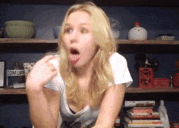 The #40 – The Zombie cheerleader Bowl
Voici donc la preuve ultime que les Bowls sont une merde de clébard dans laquelle on vient de marcher. C'est dégueulasse, ça sent pas bon, et ça donne des envies de meurtres…
#40 Makers Wanted Bahamas Bowl (20 décembre): Charlotte 49ers vs Buffalo Bulls
Un bowl sans historique, dans un stade construit en Chine puis installé à Nassau. Nommé d'après une… Zone industrielle de l'Illinois ??? Da. Fuck? Qui peut bien avoir quelque chose à carrer d'une rencontre entre une C-USA à 7-5 contre une MAC à 7-5 ? Qui ? Et c'est le premier Bowl de l'année. A-mazing.
Et c'est ainsi que s'achève une nouvelle saison de votre ami Verchain pour The Blue Pennant. La dernière ? Peut-être. Maintenant que Dani n'est plus là… Si c'est un point final, merci à tous pour votre attention. Si ce n'est pas le cas… Rendez-vous en septembre…