Verchain's Top 25 – Semaine 10
Edito, Trucs Alakon et Cheerleaders. Le seul classement du College Football 100% approuvé par The Blue Pennant.
Bon, quand on vu cette semaine les tenues d'Halloween portées par certaines de nos cheerbabes / models favorites, on se dit qu'il y a encore des filles disponibles. De quoi satisfaire le responsable des équipements de FAU pour lequel notre bon ami Lane Kiffin dont on n'avait pas trop entendu parler cette saison joue les marieuses…
Sinon, la NCAA autorisera les joueurs à profiter prochainement de leur droit à l'image pécuniairement parlant… Et… Polémique ?
Et enfin, bises à Clay Helton… USC va engager l'AD de Cincinnati et… On pourrait voir Urban Meyer à LA prochainement…
Pendant ce temps-là, à North Texas…
Word of Wisdom (not hating on Mormons)
Les meilleures séries télévisées ont souvent six épisodes par saison. Pensez à Peaky Blinders, par exemple. Les six épisodes de la nouvelle saison de « College Football Playoff Selection Committee » démarrent mardi soir, et ce n'est pas du Netflix, donc vous ne pourrez pas binge watcher ce truc.
Il nous reste quelques questions à trancher, pour vous faire patienter, d'ici là…
Qui est numéro 1 ? Il reste 7 équipes invaincues. Et il n'en restera au mieux que 5 à la fin de la semaine prochaine. Sur la base du record et de la qualité des adversaires, Louisiana State doit avoir le lead. Ohio State écrabouille tout sur son passage, a les statistiques offensives les plus impressionnantes ou presque… Mais… Hormis Wisconsin, pouvez-vous citer la victoire la plus convaincante contre un adversaire de qualité des Buckeyes ? 7-2 Indiana, que personne n'attendait à pareille fête, sans doute… LSU a battu Auburn et Florida. Et ça me suffit. LSU #1, donc, et sans doute Ohio State #2.
Clemson, Alabama ? Alabama, Clemson ? Clemson est dominant en défense. Niveau attaque, même en mettant au moins 30 points d'écart à la plupart de ses adversaires, ce n'est pas totalement fascinant, du fait, entre autre, des difficultés de Trevor Lawrence. Alabama, tout en traînant une défense « moyen plus », est devenu une powerhouse offensive, aux mains de Tua Tagailova et de son escouade de receveurs, les petits, les grands, les forts, les rapides, les… Alabama n'a battu personne hormis Texas A&M, également battue par Clemson. Mais Alabama n'a pas eu à arracher une victoire d'un point contre une équipe aujourd'hui à 4-5 (North Carolina). Logiquement, et ce sera encore contesté, #3 Alabama et #4 Clemson.
Et Penn State ? Les Lions ont une défense monstrueuse. Mais n'ont pas l'attaque qui va avec, ce qui limite l'écart lors de victoires convaincantes face à Iowa ou aux deux Michigan. Beaucoup dépendra de ce que pense le Comité des deux Michigan(s) justement. Penn State dans le premier Top 4 de la saison… Meeh.
Qui en #6 ? Baylor et Minnesota n'ont pas (encore) connu la défaite cette saison. Personne ne l'imaginait avant que débute la saison. Et peu de monde le croit aujourd'hui encore… Bon, les Bears n'ont battu personne, hormis peut-être Oklahoma State qui est à 6-3, ont eu de grosses difficultés cette semaine contre West Virginia qui n'est plus que l'ombre de la belle machine offensive d'il y a encore deux ans, ou encore contre Texas Tech lors du BU-TT Bowl. Baylor pourrait bien être classée derrière une équipe à 2 défaites.
Minnesota… C'est encore pire. La meilleure victoire des Gophers est sans doute… contre South Dakota State… Bref. La fin du conte de fées est pour bientôt.
Pour samedi prochain, même. Car le second épisode aura vu pas mal de brouillard se dissiper. On saura si Alabama est toujours Alabama ou si c'est LSU, au prix d'une victoire à Tuscaloosa, qui devient le numéro 1 ultime, absolu et incontesté. On aura mis en place, aussi, avant le prochain épisode, le prochain méga-choc intergalactique de l'espace, en BigTen cette fois, entre Ohio State et Penn State, qui sera attendu après l'épisode 3.
Le scénario est en place.
Certains attendent des rebondissements imprévus, qui viendront… Ou ne viendront certainement pas.
Peut-on classer Oregon devant Alabama ou LSU qui n'aurait qu'une défaite en fin de saison ? Les espoirs de playoff de la Pac12 sont toujours morts, selon moi. Et Clemson invaincue est le dernier obstacle qui nous prive d'une conclusion qui pourrait précipiter l'avènement du playoff à 8 : 13-0 LSU ou Alabama, 13-0 Ohio State ou Penn State, 11-1 Alabama ou LSU, 11-1 Penn State ou Ohio State en playoff. Avec 12-1 Clemson, par exemple, qui resterait à la porte. Et 12-1 Oklahoma, et 12-1 Oregon ou Utah.
On peut toujours rêver. La nouvelle saison de « College Football Playoff Selection Committee » ne fait que commencer…
Verchain's Top Twenty Something
Le Verchain's Selection Comittee, présidé et administré par Verchain, qui synthétise après de longs débats dans un garage luxueux du Nord de la France les réflexions d'un comité composé de Verchain et Verchain, vous offre son classement des 25 premières équipes du college football, sans vous donner d'explications pourries, mais avec du Verchain Style inside.
#1 Alabama Crimson Tide (SEC – and happy to meet Clemson only once a year, in the CFP Finals).
Bye Week. Soccer, anyone ?
#2 Louisiana State University Tigers (SEC – Geaux-ing to the Playoff !)
Bye Week. Volleyball, maybe ?
#3 Ohio State Buckeyes (BigTen – call them 'The Ohio State University')
Bye Week. Gymnastics ?
Lookin' better than the average cheerbabe in Colombus…
#4 Clemson Tigers (ACC – Not that dominant, in my huble opinion…).
Errrr. Guys… Y'all just beat Wofford…
#5 Penn State Nittany Lions (BigTen – Franklin is on drugs ?)
Bye Week. Softball ?
#6 Georgia Bulldogs (SEC – Alabama East)
Nice win, Dawgs… But…
Whut ?
#7 Oregon Ducks (Pac12 – At least the cheerleaders look good)
De là à les envoyer en playoff…
#8 Utah Utes (Pac12 – After Dark)
Oui, la première édition de la saison sans Washington. Mais pas sans Dani. Jamais, sans Dani.
#9 Florida Gators (SEC – Receivers have waaaay too often alligator arms)
Yup
#10 Baylor Bears (Big XII – Beat almost nobody, still undefeated…)
Baylor ferait presque peur…
#11 Oklahoma Sooners (Big12 – Will certainly find a way to stay out of the Playoff)
À Oklahoma, on s'amuse pour Halloween, avec des costumes tellement originaux. Wow.
#12 Auburn Tigers (SEC – Beat Alabama more often than Clemson did in the last 10 years)
Petite semaine, quand on a rien d'autre que ça dans l'actu…
#13 Minnesota Golden Gophers (Big Ten – Finally rowing that damn boat?)
Bye Week…
Bball ?
Hockey ?
#14 Cincinnati Bearcats (AAC – Finally respectable?)
Direction le New Year's Six.
#15 Wisconsin Badgers (BigTen – were on the losing end of the Upset of the Year…)
Bye week…
#16 Southern Methodist Mustangs (AAC – A Team In Texas That Wins Games ? Amazing)
Venir sortir ça sur GameDay, c'est priceless. Bravo au fan des Mustangs perdu dans la foule de Memphis…
#17 Michigan Wolverines (BigTen – #FireHarbaugh)
Quand on a la lose comme Jim Harbaugh… Michigan vient de perdre une de ses recrues au poste de QB, JD Johnson, qui a un problème cardiaque qui le contraint à mettre un terme à sa carrière. Harbaugh, qui n'est pas à une contradiction près, a eu la classe, n'ayons pas peur du mot, en garantissant la bourse universitaire du jeune homme, convié à joindre son staff.
Bon… Vu que Harbaugh ne passera peut-être pas l'hiver, JD ne sera peut-être jamais dans le coaching staff de Michigan…
Sinon, on ne m'avait pas prévu de l'existence d'un NCAA 19…
#18 Notre Dame Fighting Irish (Independant – God can't do it all, folks…)
This week in Whut Da Fuuuck ?
#19 Iowa Hawkeyes (BigTen – Kirk Ferentz's contract is way better than yours)
Row the boat ! Wait…
#20 Wake Forest Demon Deacons (ACC – Don't ask me why…)
We ranked that team ? Uh ?
#21 Kansas State Wildcats (Big XII – Thanks for sending your Conference out of the Playoff race)
C'était bien la peine d'en faire autant…
#22 Boise State Broncos (MWC – Potato State is still amazing, whatever…)
Presque perdre à San Jose State ? C'est fait.
#23 Memphis Tigers (AAC – Yup, toughest conference in football)
Comment SMU pouvait lutter contre Antonio Gibson (et l'uniforme des Lions de Detroit, avec un Tigre)
#24 Louisiana Tech Bulldogs (Conference USA – Yup, C-USA, ranked, whatever…)
Ouais..
#25 Indiana Hoosiers (BigTen – Basketball season is on!)
Oh, pardon…
Under consideration : meeeh… UCF, San Diego State… Air Force ? Dartmouth ?
Enfin, surtout pour ça, Dartmouth…
Three games to watch next week
Ce ne sera pas la semaine pour prendre son weekend. Pourtant, le Top 25 de Verchain le fait, prendre son weekend. Fallait pas me donner un lundi férié, calendrier 2019, non mais. Alors que s'écharperont 4 équipes invaincues, vous aurez droit à une contre-programmation, parce qu'on est comme ça, chez Verchain… Cheer of the Year is coming.
En attendant…
LSU Tigers at Alabama Crimson Tide. Qu'il est bon d'être projeté quelques années en arrière dans une sorte de dystopie à la Man in the High Castle. Parce que, oui, on va revivre le passé. Parce que, non, on n'aura pas une bouillie défensive infâme et un score de 6-3. Ou de 3-6. Plutôt 33-36. Et ça, c'est bien.
Penn State Nittany Lions at Minnesota Gophers. Bon, ça aura été fun un moment, Minnesota, le retour du Row the Boat (oui, je sais, il y a un moment que c'est arrivé, mais c'est la première fois que ça semble porter les mêmes effets qu'à Western Michigan). Je pense malheureusement pour les amateurs de castors lubriques que Minnesota n'est pas encore prête pour les Lions…
Miami of Ohio Redhawks at Ohio Bobcats. Oui, je sais. Vous allez encore me dire que je me moque du monde (c'est pas faux), mais un match de MACtion du jeudi, ça vaut son pesant d'arachides. Et puis, c'est pour la première place de la MAC East, et éventuellement une finale de conférence, et peut-être la possibilité d'aller disputer le Cheeribundi Tart Cherry Bowl, non mais…
Also Worth A Look : Pfff. Pour le plaisir des yeux, on va dire USC à Arizona State, parce qu'il y a de la jupette et qu'il fait chaud dans le désert. Ou Iowa à Wisconsin, parce que tout sera encore possible pour le vainqueur en terme de titre de division, puisque ni les Hawkeyes ni les Badgers n'ont encore croisé les Gophers. Maintenant, si Minny sort un exploit contre Sandusky U, ce match n'aura aucun intérêt. Comme beaucoup cette semaine…
C'est tout pour aujourd'hui, alors…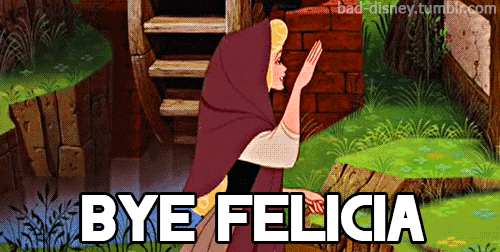 Verchain's Top 25 – Cheer of the Year Edition
Edito, Trucs Alakon et Cheerleaders. Le seul classement du College Football 100% approuvé par The Blue Pennant.
Je ne suis pas disponible pour écrire sur l'actualité du ballon ovale à lacets universitaire cette semaine. Choix de partir en weekend. Occasion de vous livrer l'édition spéciale de la saison : l'annonce de la Cheerleader of the Year. Vous connaissez déjà, sans doute, la numéro 1. Découvrez les 24 autres.
Verchain's Top Twenty Something – Cheerleader of the Year Edition
Le Verchain's Selection Comittee, présidé et administré par Verchain, qui synthétise après de longs débats dans un garage luxueux du Nord de la France les réflexions d'un comité composé de Verchain et Verchain, vous offre son classement des 25 cheerleaders qui font craquer le petit cœur de Verchain et Verchain. Et d'autres, aussi.
#25 Lousiana Tech Bulldogs (C-USA) : Maisey Deshoutel
Oui, nous avons bien besoin d'un programme de conférence USA dans ce classement.
#24 Maryland Terrapins (BigTen) : Evelyn Moten
Ce sera bien la première fois que Maryland se retrouve dans un top 25. Il ne s'agit pas réellement de football, ça doit être pour ça.
#23 Oklahoma Sooners (Big XII) : Kelsey Blackshear
De quoi faire faire un tonneau de plus au Schooner…
#22 Oklahoma State Cowboys (Big XII) : Danielle Gerritzen
#21 Texas State Bobcats (C-USA) : Alexis Shakerra
She is back.
#20 Florida Gators (SEC) : Ashley Mulford
Florida a sa représentante tous les ans. Et c'est Ashley qui s'y colle cette saison.
#19 Ohio State Buckeyes (BigTen) : Julia Aepli
Tout finit par arriver, même une cheerleader des Buckeyes dans ce classement.
#18 Missouri Tigers (SEC) : Brooke Handy
Les Golden Girls sont le meilleur atout de Mizzou. Et donc, Brooke mérite de revenir dans le classement.
#17 Iowa Hawkeyes (BigTen) : Addie Schroeder
Plus jolie fermière de la division FBS.
#16 Memphis Tigers (AAC) : Kelsey Blank
Memphis fait une saison fabuleuse…
#15 Appalachian State Mountaineers (Sun Belt) : Autumn Misch
Le meilleur classement de la Sun Belt, Verchain Style.
#14 Southern Methodist University Mustangs (AAC) : Addisyn Green
La conférence AAC est purement fascinante cette saison. Dans beaucoup de domaines.
#13 Cincinnati Bearcats (AAC) : Chloe
Pas parvenu à trouver le nom de la donzelle, mais j'ai bien trouvé son compte Insta… Héhé…
#12 Lousiana State University Tigers (SEC) : Jordynn Prattini
I'll Geaux.
#11 Alabama Crimson Tide (SEC) : Kennedy Trent
Alabama peut aussi être l'Empire dans notre classement des cheerleaders. Ouais.
#10 Oregon Ducks (Pac12) : Eliza Cervantes
Mandatory Oregon cheerbabe.
#9 Nevada Wolf Pack (MWC) : Kayla Stewart
Tous les ans, Nevada place une représentante dans le Cheer of the Year. Tous. Les. Ans.
#8 East Carolina Pirates (AAC) : Payton Procopio
Une revenante, une autre. Payton peut revenir quand elle veut, cela dit…
#7 Clemson Tigers (ACC) : Alexandra Forte
Les Tigers de cette année sont un peu moins convaincantes que celles de l'an passé, non ?
#6 Houston Cougars (AAC) : Bea Caroline
Dana Holgorsen a décidé de redshirter certains de ses joueurs… Je déshirterai bien Bea.
#5 Georgia Bulldogs (SEC) : Remi Bogdanovitch
Rien à voir avec nos Bogdanoff…
#4 Kansas State Wildcats (BigXII) : Caitlynn Rude
La surprise de la saison. Go Wildcats !
#3 Syracuse Orange (ACC) : Maddie Dallas
Si Dani n'existait pas, et qu'on ne croisait pas occasionnellement une Ariana, Maddie serait numéro Uno. Si…
#2 Utah Utes (Pac12) : Ariana McClure
La Pac12, before ou after dark, domine le classement, et envoie deux équipes en playoff. Bienvenue dans la quatrième dimension…
#1 Washington Huskies (Pac12) : Dani McGinnis
Pour toujours l'ultime gagnante de ce truc annuel. Il me semble que c'est sa dernière année à Washington. Tu nous manqueras.
More Cheerbabes !!!
Ces cheerbabes ont presque failli intégrer le classement final…
Hailie Stueck – Texas Tech
Ashley Howell – Miami (of Florida, la vraie, quoi, pas le truc en Ohio).
Allie Shaw – Arizona State
Emily Anders – South Carolina
Chloe Schaeffer – Penn State
Sydney Rosen – UCLA
Hannah Miller – Washington State
Loren Rylander – UCF
Victoria Bortner – Florida State
Alexandra Foote – Georgia Tech
Jenna Gilbert – North Texas
Hallie Haupert – Tennessee
Three Games to watch next week
Même s'il est un peu compliqué de trouver quelque chose de vraiment intéressant au papier, on peut se risquer à regarder ça…
Minnesota Golden Gophers at Iowa Hawkeyes : Parce que, mine de rien, il faudra bien trouver un champion de la division ouest de la BigTen, et comme ça se jouera sans doute entre Minnesota, Iowa et Wisconsin, les matchs opposant deux des trois protagonistes ont un intérêt…
Georgia Bulldogs at Auburn Tigers : Un choc SEC, ça le fait ? Au moins, on pourra voir si le Georgia qu'on attendait tous cette saison et qu'on aura vu une seule fois à l'occasion du World's Largest Outdoor Cocktail Party a finalement décidé de se pointer sur le terrain jusqu'en finale de conférence…
Wake Forest Demon Deacons at Clemson Tigers : les Tigers voudront sans doute cogner un grand coup. Et puis, ça me fait toujours plaisir d'écrire « Wake Forest Demon Deacons ».
Might be worth a look : Louisiana Tech at Marshall (good'ol C-USA matchup). UCLA at Utah (Upset Alert ?).
Voilà, c'est fini pour aujourd'hui, on parlera un tout petit peu plus de football la semaine prochaine…