Verchain's Top 25 – Cheer of the Year Edition
Edito, Trucs Alakon et Cheerleaders. Le seul classement du College Football 100% approuvé par The Blue Pennant.
Je ne suis pas disponible pour écrire sur l'actualité du ballon ovale à lacets universitaire cette semaine. Choix de partir en weekend. Occasion de vous livrer l'édition spéciale de la saison : l'annonce de la Cheerleader of the Year. Vous connaissez déjà, sans doute, la numéro 1. Découvrez les 24 autres.
Verchain's Top Twenty Something – Cheerleader of the Year Edition
Le Verchain's Selection Comittee, présidé et administré par Verchain, qui synthétise après de longs débats dans un garage luxueux du Nord de la France les réflexions d'un comité composé de Verchain et Verchain, vous offre son classement des 25 cheerleaders qui font craquer le petit cœur de Verchain et Verchain. Et d'autres, aussi.
#25 Lousiana Tech Bulldogs (C-USA) : Maisey Deshoutel
Oui, nous avons bien besoin d'un programme de conférence USA dans ce classement.
#24 Maryland Terrapins (BigTen) : Evelyn Moten
Ce sera bien la première fois que Maryland se retrouve dans un top 25. Il ne s'agit pas réellement de football, ça doit être pour ça.
#23 Oklahoma Sooners (Big XII) : Kelsey Blackshear
De quoi faire faire un tonneau de plus au Schooner…
#22 Oklahoma State Cowboys (Big XII) : Danielle Gerritzen
#21 Texas State Bobcats (C-USA) : Alexis Shakerra
She is back.
#20 Florida Gators (SEC) : Ashley Mulford
Florida a sa représentante tous les ans. Et c'est Ashley qui s'y colle cette saison.
#19 Ohio State Buckeyes (BigTen) : Julia Aepli
Tout finit par arriver, même une cheerleader des Buckeyes dans ce classement.
#18 Missouri Tigers (SEC) : Brooke Handy
Les Golden Girls sont le meilleur atout de Mizzou. Et donc, Brooke mérite de revenir dans le classement.
#17 Iowa Hawkeyes (BigTen) : Addie Schroeder
Plus jolie fermière de la division FBS.
#16 Memphis Tigers (AAC) : Kelsey Blank
Memphis fait une saison fabuleuse…
#15 Appalachian State Mountaineers (Sun Belt) : Autumn Misch
Le meilleur classement de la Sun Belt, Verchain Style.
#14 Southern Methodist University Mustangs (AAC) : Addisyn Green
La conférence AAC est purement fascinante cette saison. Dans beaucoup de domaines.
#13 Cincinnati Bearcats (AAC) : Chloe
Pas parvenu à trouver le nom de la donzelle, mais j'ai bien trouvé son compte Insta… Héhé…
#12 Lousiana State University Tigers (SEC) : Jordynn Prattini
I'll Geaux.
#11 Alabama Crimson Tide (SEC) : Kennedy Trent
Alabama peut aussi être l'Empire dans notre classement des cheerleaders. Ouais.
#10 Oregon Ducks (Pac12) : Eliza Cervantes
Mandatory Oregon cheerbabe.
#9 Nevada Wolf Pack (MWC) : Kayla Stewart
Tous les ans, Nevada place une représentante dans le Cheer of the Year. Tous. Les. Ans.
#8 East Carolina Pirates (AAC) : Payton Procopio
Une revenante, une autre. Payton peut revenir quand elle veut, cela dit…
#7 Clemson Tigers (ACC) : Alexandra Forte
Les Tigers de cette année sont un peu moins convaincantes que celles de l'an passé, non ?
#6 Houston Cougars (AAC) : Bea Caroline
Dana Holgorsen a décidé de redshirter certains de ses joueurs… Je déshirterai bien Bea.
#5 Georgia Bulldogs (SEC) : Remi Bogdanovitch
Rien à voir avec nos Bogdanoff…
#4 Kansas State Wildcats (BigXII) : Caitlynn Rude
La surprise de la saison. Go Wildcats !
#3 Syracuse Orange (ACC) : Maddie Dallas
Si Dani n'existait pas, et qu'on ne croisait pas occasionnellement une Ariana, Maddie serait numéro Uno. Si…
#2 Utah Utes (Pac12) : Ariana McClure
La Pac12, before ou after dark, domine le classement, et envoie deux équipes en playoff. Bienvenue dans la quatrième dimension…
#1 Washington Huskies (Pac12) : Dani McGinnis
Pour toujours l'ultime gagnante de ce truc annuel. Il me semble que c'est sa dernière année à Washington. Tu nous manqueras.
More Cheerbabes !!!
Ces cheerbabes ont presque failli intégrer le classement final…
Hailie Stueck – Texas Tech
Ashley Howell – Miami (of Florida, la vraie, quoi, pas le truc en Ohio).
Allie Shaw – Arizona State
Emily Anders – South Carolina
Chloe Schaeffer – Penn State
Sydney Rosen – UCLA
Hannah Miller – Washington State
Loren Rylander – UCF
Victoria Bortner – Florida State
Alexandra Foote – Georgia Tech
Jenna Gilbert – North Texas
Hallie Haupert – Tennessee
Three Games to watch next week
Même s'il est un peu compliqué de trouver quelque chose de vraiment intéressant au papier, on peut se risquer à regarder ça…
Minnesota Golden Gophers at Iowa Hawkeyes : Parce que, mine de rien, il faudra bien trouver un champion de la division ouest de la BigTen, et comme ça se jouera sans doute entre Minnesota, Iowa et Wisconsin, les matchs opposant deux des trois protagonistes ont un intérêt…
Georgia Bulldogs at Auburn Tigers : Un choc SEC, ça le fait ? Au moins, on pourra voir si le Georgia qu'on attendait tous cette saison et qu'on aura vu une seule fois à l'occasion du World's Largest Outdoor Cocktail Party a finalement décidé de se pointer sur le terrain jusqu'en finale de conférence…
Wake Forest Demon Deacons at Clemson Tigers : les Tigers voudront sans doute cogner un grand coup. Et puis, ça me fait toujours plaisir d'écrire « Wake Forest Demon Deacons ».
Might be worth a look : Louisiana Tech at Marshall (good'ol C-USA matchup). UCLA at Utah (Upset Alert ?).
Voilà, c'est fini pour aujourd'hui, on parlera un tout petit peu plus de football la semaine prochaine…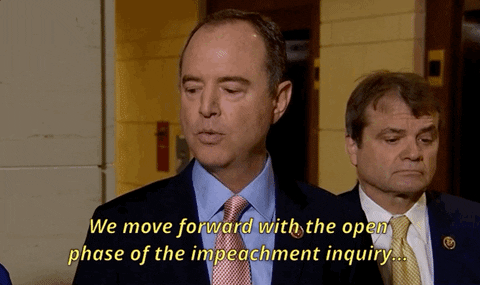 Verchain's Top 25 – Semaine 14
Edito, Trucs Alakon et Cheerleaders. Le seul classement du College Football 100% approuvé par The Blue Pennant.
Nous y voilà. Le dernier classement. Qui n'est pas ma projection du classement après les finales de conférence. On parlera de ça un peu plus bas. Une saison assez longuette, au fond. Qui finit sur l'Iron Bowl, encore un Iron Bowl historique. Pas de rematch LSU-Alabama… Bref…
Il nous restera un dernier article, le traditionnel classement des bowls, par intérêt, avec beaucoup de n'importe quoi dedans. Promis. Quelque chose comme mercredi 11 décembre… à bientôt…
Sinon, c'était bien, UFC 986, au Nevada, samedi soir…
Ou Dancing With The Stars à North Carolina…
Word of Wisdom (not hating on Mormons)
On y est. Nous y sommes. Cyber Monday. Euh, non… Désolé… La fin de la saison. Elle est de retour, cette période bénie d'avant les finales de conférence, au cours de laquelle on peut se pencher une dernière fois sur ce que sera le classement, supputer…
Et ici, on aime ça, la supputation. Alors, comme chaque année ou presque, on va vous donner un prono. Je ne suis pas tout à fait en phase avec le comité de sélection. Pour moi, LSU qui a battu Alabama, Florida, Auburn a bien plus de mérite qu'Ohio State qui n'a battu personne. Oui, je sais, Penn State. Oui, je sais, Wisconsin. Mais à part ça ?
Vu le poids que le Comité semble donner aux victoires contre Texas (voir le bond au classement de Baylor suite à la victoire contre les Horns…)… LSU devrait être numéro 1. Et en battant Georgia en finale de la SEC, je ne comprendrais pas que LSU ne soit pas remise à sa place, la première.
LSU en 1 et Ohio State en 2. Clemson a écrit 'numéro 3' au-dessus de son logo depuis le début de saison ou presque, en grande partie du fait de la faiblesse manifeste de sa conférence ACC, plus encore que pour le presque-Clemsoning contre North Carolina.
Et en numéro 4… La défaite d'Alabama contre Auburn nous plonge dans le plus grand clusterfuck depuis longtemps…
Georgia est aujourd'hui en #4. Mais pour espérer des playoffs, il faudra battre LSU. Les Bulldogs ne seront pas favoris. Et le niveau de jeu montré quelques fois cette saison peut laisser pas mal de doutes… Partons du principe que LSU gagnera la SEC pour le reste de la démonstration. Si LSU perd, on aurait quelque chose comme Ohio State, Clemson, LSU, Georgia, ou l'inverse… Avec une forme de finale avant la lettre dans le deuxième cas… Bref…
Le Comité, je viens de le dire, semble s'être pris d'affection pour Baylor, qui ne compte qu'une défaite contre Oklahoma, après avoir mené par le score maudit de 28-3. Globalement, les Bears ne sont pas très impressionnants. Mais ils n'ont qu'une seule défaite au compteur. La vraie chance de Baylor, c'est d'avoir un match revanche contre Oklahoma samedi. Et l'opportunité de mettre un paquet de style points… Genre, en ne laissant pas filer un avantage au score de 25 points…
Oklahoma a un vrai nom. C'est une football factory depuis des décennies. C'est un barnum permanent, qui draîne avec lui des cohortes de supporters fous furieux, et de supportrices fort accortes. C'est aussi une équipe qui n'a perdu qu'une seule fois cette saison… Contre Kansas State, qui finit tout de même à 8-4… Mais qui a été battu par Baylor…
Bref, le vainqueur de la finale de la Big XII aura toutes les chances d'être ce fameux numéro 4, si LSU, Ohio State et Clemson sont championnes de leurs conférences respectives…
En attendant, c'est Utah qui occupe la place de 5, et a une finale à disputer contre Oregon. Utah a une très grosse défense, qui lui a permis de mettre à distance tous ses adversaires de Pac12 hormis Washington et bien évidemment USC, puisque la seule défaite des Utes est contre les Trojans, et que c'est peut-être ça qui les empêche de figurer aujourd'hui en #4. Les Utes ne sont pas sexy à voir jouer. Niveau style points, c'est pas vraiment ça…
Ouais, bon, OK, hormis Ariana.
Et la finale de la Pac12 est sans doute loin d'être gagnée contre Oregon. Mais d'un autre côté, une victoire contre les Ducks pourrait suffire à propulser les Utes…
Tout bien considéré, voici donc mon pronostic pour les demi-finales. Comme à chaque fois : all predictions wrong or your money back (vous gagnerez un an d'abonnement à The Blue Pennant).
Peach Bowl à Atlanta : LSU Tigers – Oklahoma Sooners
Fiesta Bowl à Glendale : Ohio State Buckeyes – Clemson Tigers
Et le reste, me direz-vous ???
Rose Bowl à Pasadena : Oregon vs Wisconsin (contrat B1G – Pac12 respecté. On verra si la victoire contre Minnesota suffit à passer les Badgers devant Penn State, j'ai encore un petit doute…)
Sugar Bowl à La Nouvelle Orléans : Georgia vs Baylor (contrat SEC – Big XII, et je ne vois pas Florida ou Alabama se retrouver devant Georgia, même en cas de branlée magistrale en finale…)
Orange Bowl à Miami : Virginia vs Penn State (contrat ACC vs SEC ou B1G ou Notre Dame respecté. Penn State devrait finir devant Florida et Auburn).
Cotton Bowl à Arlington : Utah vs Memphis (pas de contrat. On pourrait retrouver Florida, si Utah prend une grosse fessée contre Oregon. Pour le représentant du G5… J'aime beaucoup Boise, qui vient de finir sa première saison régulière invaincu en conférence, mais l'AAC est beaucoup plus deep que la MWC, et Memphis semble un beau champion au papier).
On verra dans le dernier épisode de la saison si vous avez gagné un an d'abonnement à TBP. Et on classera tout ça, bien sur, comme promis…
Verchain's Top Twenty Something
Le Verchain's Selection Comittee, présidé et administré par Verchain, qui synthétise après de longs débats dans un garage luxueux du Nord de la France les réflexions d'un comité composé de Verchain et Verchain, vous offre son classement des 25 premières équipes du college football, sans vous donner d'explications pourries, mais avec du Verchain Style inside.
#1 Louisiana State University Tigers (SEC – Geaux-ing to the Finals !)
Geaux to the Final, Joe Burreaux…
Franchement, l'attaque de LSU, cette saison, c'est juste beau à voir… Et leurs fans…
#2 Ohio State Buckeyes (BigTen – call them 'The Ohio State University')
Should be…
#3 Clemson Tigers (ACC – Not that dominant, in my huble opinion…).
On n'aura pas Nicky Saban… On aura son clone, en playoff…
#4 Georgia Bulldogs (SEC – Alabama East)
Voilà voilà…
#5 Oklahoma Sooners (Big12 – CFP Committee doesn't love you, Sooners…)
Bien essayé, OU, de tenter par tous les moyens de filer des points pour le Heisman à Jalen Hurts…
#6 Utah Utes (Pac12 – After Dark)
Ouais… ouais, ouais… Pffff…
#7 Baylor Bears (Big XII – Beat almost nobody, still undefeated…)
Pffff… T'as envie de voir ça ?
#8 Alabama Crimson Tide (SEC – Should not meet Clemson this year).
#SurrenderCobra is everywhere…
#9 Penn State Nittany Lions (BigTen – Franklin is on drugs ?)
Lions' season. An allegory.
#10 Wisconsin Badgers (BigTen – were on the losing end of the Upset of the Year…)
Un temps de Badger, quoi…
Humiliation suprême
#11 Oregon Ducks (Pac12 – At least the cheerleaders look good)
Un peu en retard, mais bon, c'est l'intention qui compte…
#13 Auburn Tigers (SEC – Beat Alabama more often than Clemson did in the last 10 years)
Ahhh, Auburn… Il se passe toujours quelque chose lors de l'Iron Bowl…
Ou après…
#14 Florida Gators (SEC – Receivers have waaaay too often alligator arms)
Tout ce qu'il y a à retenir de la saison des Gators…
#15 Minnesota Golden Gophers (Big Ten – Finally rowing that damn boat?)
No comment.
#16 Notre Dame Fighting Irish (Independant – God can't do it all, folks…)
#NDBias, Morgan… Toujours avoir un coup d'avance. Troller les Domers pour qu'ils passent devant… Omniscience, toute puissance, machin tout ça…
#17 Iowa Hawkeyes (BigTen – Kirk Ferentz's contract is way better than yours)
Un #CollegeKicker qui trolle, ça n'a pas de prix…
#18 Boise State Broncos (MWC – Potato State is still amazing, whatever…)
Black Friday ? J'achète.
#19 Cincinnati Bearcats (AAC – Finally respectable?)
OK, si vous voulez…
#20 Michigan Wolverines (BigTen – #FireHarbaugh)
Mwahahahahah
#21 Appalachian State Mountaineers (SunBelt – It was fun while it lasted)
Petit cadeau pour notre auditoire féminin. Ou masculin qui aime les garçons.
#22 Navy Minutemen (AAC – Still battling…)
Well, errr…
#23 Oklahoma State Cowboys (Big XII – And why not?)
Le meilleur coureur de la FBS est Canadien. Make America Great Again, qu'il disait, Casimir…
#24 Virginia Cavaliers (ACC – Will play in the ACC Final and are ranked here…)
Ouais… Si joyeux d'aller se faire fesser à coup de pelle la semaine prochaine…
#25 Kansas State Wildcats (Big XII – Because we need a #25)
On ne pouvait pas se séparer sans dire au revoir à Caitlynn…
Under consideration : Hawai'i, Louisiana Lafayette, and… well… Florida Atlantic ?
Dani update
Juste because. I will miss you so much… Thinking of retirement…
Three games to watch next week
Finalement, les finales. Toutes n'ont pas le même intérêt. Certaines finales Power Five sont moins intéressantes au papier que des finales G5. Donc…
LSU Tigers vs Georgia Bulldogs : LSU est assurée de disputer le playoff, et jouera pour la première place du classement final du CFP. Qu'elle mérite selon moi. De manière un peu capillotractée, Georgia à deux défaites pourrait créer un précédent qui arracherait sans doute des cris de rage un peu partout dans le pays (en dehors de la SEC country…), en accrochant une place de 4… Très peu probable… Mais, hey… Georgia peut même gagner… Et aller au playoff…
Boise State Broncos vs Hawai'i Rainbow Warriors : du flash, du bleu, de l'orange, du vert… Ouais. Parce que. Oui, ça a plus d'intérêt que d'autres…
Oklahoma Sooners vs Baylor Bears : Une victoire de Baylor pourrait ouvrir la porte à la dernière seconde au vainqueur de la Pac12. Une victoire des Sooners pourrait ouvrir la porte à la dernière seconde au champion de la Big XII.
Also worth a look : Utah – Oregon, avec un alignement de planètes qui pourrait envoyer Utah en playoff… On pourra regarder Ohio State vs Wisconsin si on aime la boucherie, ou la triperie. CMU-Miami of Ohio, pour ceux qui rêvent de voir Miami disputer une finale. Oui, même si c'est Miami of Ohio… Appalachian State – Louisiana-Lafayette, parce qu'on a toujours besoin d'un peu de Sun Belt dans la vie.
FAU – UAB aura un intérêt tout relatif, sauf à espérer une connerie de Lane Kiffin.
Clemson – Virginia a autant d'intérêt que de regarder un combat de boxe entre Deonte Wylder et Robert Poinard, votre voisin anorexique. Ou alors, si vous aimez le porno allemand, ça va vous plaire…
C'est tout pour aujourd'hui, alors…