Verchain's Top 25 – Semaine 1
Edito, Trucs Alakon et Cheerleaders. Le seul classement du College Football 100% approuvé par The Blue Pennant.
Le temps fait son œuvre, le gens. Pas seulement le temps qui passe. Celui qu'on a, qu'on avait, qu'on n'a plus, qu'on aimerait tant avoir encore, qu'on aura peut-être de nouveau un jour ou l'autre – avec une probabilité inversement proportionnelle à celle qu'on avait avant que tout ce temps ne passe.
Il y a un temps pour tout, et il s'avère parfois difficile, au gré des hasards de la vie, d'avoir encore suffisamment de temps pour faire coïncider sa passion et l'écriture d'une dizaine de pages de traitement de texte toutes les semaines, avec un horaire à respecter, et un rédacteur en chef qui vous harcèle. Je plaisante, bien sur, c'est tellement nouveau monde numérique de « travailler » avec la rédaction de The Blue Pennant (qui sont beaucoup plus professionnels que votre serviteur) que ça n'a rien à voir avec un vieux comme moi…
Bref. Moins de temps pour le football, donc moins de longueurs, de plaisanteries vaseuses, de… Wait… Les plaisanteries vaseuses et les tirades alakon, c'est la marque de fabrique de Verchain, non ? Bon… Alors, on va continuer sur ce créneau, mais on fera un peu moins long que les années précédentes. Si Morgan compte correctement, ça fait neuf ans, maintenant, que vous avez à me supporter chaque lundi que le CFB fait. Ouais, enfin, chaque lundi sauf le lundi d'après la week zéro (ils ont bien trouvé le nom pour résumer mon intérêt pour ces matchs de présaison…). Mon objectif personnel ? Aller jusqu'à 10. Donc il y a des chances que la tournée d'adieux de Verchain soit programmée pour septembre prochain…
Donc, cette année, on fait un peu plus court, au format Top 25 qui me permet de continuer à passer des semaines à regarder des post-adolescentes en jupette se trémoussant au bord des terrains tout en affirmant à mon entourage avec le visage le plus sérieux dont je suis capable que je travaille pour mon article du lundi. Qui sait, de temps en temps, il y a aura peut-être un truc intelligent glissé au milieu d'un océan de cheerleaders, de trucs à ne pas manquer (ou qu'on ne préfèrerait ne jamais avoir vu), ou même dans mon propos liminaire, qui commence… Maintenant…
Word of Wisdom (not hating on Mormons)
Il n'est pas encore venu, le temps où on doit se mettre à paniquer parce que son équipe préférée vient de se ramasser lamentablement contre une équipe de FCS. Il n'est pas encore venu le temps de paniquer parce que son équipe préférée vient de devoir se payer une remontée au quatrième quart pour disposer de Lambda University qui évolue dans une sombre conférence du Group of Five. Il n'est pas encore venu le temps de paniquer parce que Quarterback X n'a lancé que 130 yards. Il n'est pas venu. C'est tout.
Tout de même… Même s'il est trop tôt de toute façon pour causer Playoff, le fonctionnement actuel du college football est ce qu'il est, et on en vient à scruter chaque samedi (en l'occurrence, chaque jeudi, vendredi, dimanche, lundi aussi quand c'est la week one dont on parle) les implications pour le Playoff de tel ou tel résultat de telle ou telle équipe.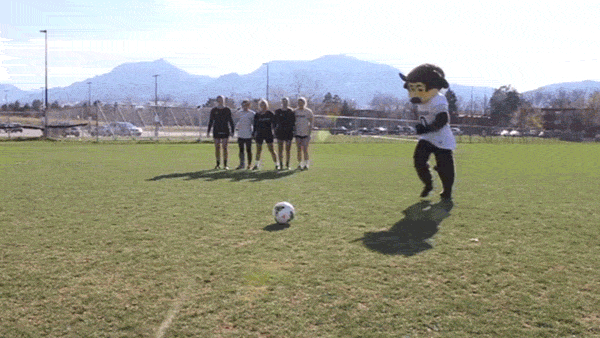 À ce petit jeu, au vu des résultats du weekend, c'est une nouvelle fois la Pac12 qui semble être – cette saison encore – en position de ne pas avoir la moindre chose d'accéder au Playoff.
Washington, Wazzu, Utah, voire même Stanford qui sont tous présentés comme des participants potentiels à la finale de conférence, avec une éventuelle participation au Playoff en jeu, ont toutes grosso merdo assuré le travail, sans forcément être particulièrement spectaculaires ou convaincants. Mais Oregon, qui avec Justin Herbert de retour apparaissait comme un candidat sinon solide au moins sérieux à une participation au playoff, s'est une nouvelle fois crashé sans qu'on s'y attende forcément.
Parce que nombreux étaient ceux qui doutaient d'Auburn (le début de match ne rassurera pas ces derniers), et espéraient en conséquence que le bénéfice d'une victoire contre une équipe SEC serait tout ce qui allait consolider les prétentions des Ducks.
Think again… Comme l'an passé, Auburn a sans doute condamné la Pac12 à une nouvelle année sans Playoff.
Washington apparaît comme le dernier ultra-léger espoir… Pour le moment. Et compte tenu de quelques petites difficultés des Huskies sur le terrain ce samedi… Naaah…
A part ça… On peut se dire que ça pourrait être pire… On pourrait être supporter de Tennessee…
Verchain's Top Twenty Something
Le Verchain's Selection Comittee, présidé et administré par Verchain, qui synthétise après de longs débats dans un garage luxueux du Nord de la France les réflexions d'un comité composé de Verchain et Verchain, vous offre son classement des 25 premières équipes du college football, sans vous donner d'explications pourries, mais avec du Verchain Style inside.
#1 Clemson Tigers (ACC – but could easily play in the SEC and win the conference).
Apparemment, selon un 'sondage' Twitter compilé par un casino en ligne, les Tigers sont les grands favoris aux USA pour défendre victorieusement leur titre.
Verchain est d'accord, pour des raisons différentes.
#2 Alabama Crimson Tide (SEC – and happy to meet Clemson only once a year, in the CFP Finals).
Je ne sais pas vous… Mais moi, le vrai truc qui m'avait manqué pendant la très longue intersaison, c'est ça :
#3 Georgia Bulldogs (SEC – Alabama East)
Les matchs à l'extérieur, pour les Bulldogs, ça n'existe pas.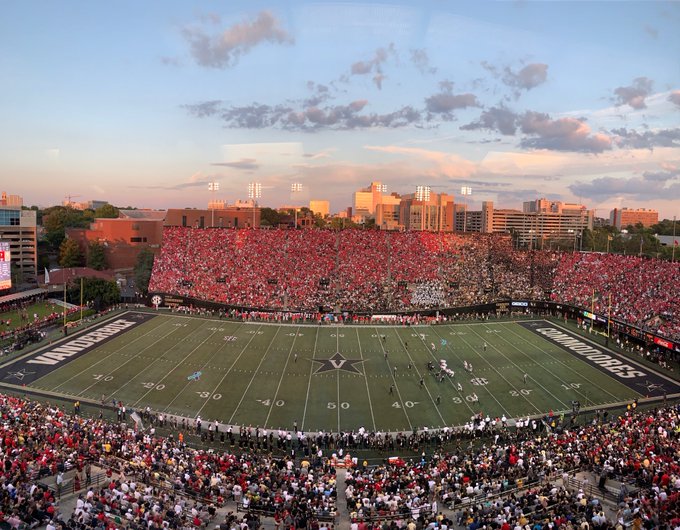 #4 Oklahoma Sooners (Big12 – Will certainly find a way to stay out of the Playoff)
Au moment d'écrire ces lignes, Oklahoma n'a pas encore disputé la moindre minute de football. Bon…
#5 Louisiana State University Tigers (SEC – Geaux-ing to the Playoff ?)
LSU a encore une fois mis en place une nouvelle attaque. J'ai l'impression que c'est tous les ans. Et ça débouche souvent sur rien, ou pas grand chose. QB Joe Burrow nous a sorti 5 TD en un peu plus d'une mi-temps. Contre Georgia Southern, quoi…
#6 Ohio State Buckeyes (BigTen – call them 'The Ohio State University')
Une belle mise en scène de l'attraction de la saison à Colombus, Justin Fields. Sur cette photo comme sur le terrain. De quoi donner envie de surréagir, quand on aime les Buckeyes. C'était juste FAU en face, les gens…
#7 Michigan Wolverines (BigTen – Still have eleven games to play before getting back pride)
'Nuff Said.
#8 Notre Dame Fighting Irish (Independant – In God They Trust)
Oui, je sais, les Irish n'ont pas encore joué au moment d'écrire ces lignes… Vivement la semaine prochaine…
#9 Auburn Tigers (SEC – Beat Alabama more often than Clemson did in the last 10 years)
Les gens, Bo Nix, qui a un nom à finir dans la Verchain's Funny Names All American First Team, est donc le refrain à la mode de ce tout début de saison.
#10 Texas Longhorns (Big12 – Once a respected powerhouse)
Pendant, ce temps là, un ancien coach viré des Longhorns…
#11 Florida Gators (SEC – Receivers have waaaay too often alligator arms)
Meilleur argument des Gators depuis plusieurs saisons…
#12 Texas A&M Aggies (SEC – Will finish 7-5 or 5-7. Like each and every year)
Une saison qui démarre bien. Et qui va sans doute revenir à l'ordinaire dès la semaine prochaine, au moins selon les parieurs qui placent pour le moment Clemson comme favori par plus de 20 points d'écart contre A&M la semaine prochaine…
#13 Utah Utes (Pac12 – Could very well start 3-0. And finish 3-9)
Football universitaire ? Football d'école primaire ?
#14 Washington Huskies (Pac12 – Cheer of the Year reigning champs)
Avec toutes les photos de Dani, la cheerleader of the year pour l'ensemble de sa carrière (je crois qu'elle a encore une saison après celle-ci si je ne me trompe pas. Auquel cas nous prendrons notre retraite ensemble. C'est beau, non?), je peux maintenir les Huskies toute la saison dans le Top 25. Period.
#15 University of Central Florida Knights (AAC – Could easily play in a Power 5 Conference)
Une semaine sans Maria Taylor n'est pas une bonne semaine.
#16 Michigan State Spartans (BigTen – They play defense. Period)
A l'image de cette action, rien ne semble vouloir venir facilement pour les Spartans cette saison…
#17 Oregon Ducks (Pac12 – At least the cheerleaders look good)
Haut les cœurs, fans des Ducks !
#18 Penn State Nittany Lions (BigTen – Former heaven of a pedophile)
Un certain sens du spectacle…
#19 Washington State Cougars (Pac12 – Vote Mike Leach 2020)
Oui, Mike Leach, toi aussi tu m'as manqué…
#20 Syracuse Orange (ACC – Orange Crush's name is Maddie)
En plus d'avoir en Maddie Dallas une sérieuse candidate au titre, Syracuse nous aura fait partager l'un des moments les plus étranges de cette saison, puisque l'impayable Hugh 'Mister' Freeze, le coach de l'équipe adverse, Liberty, a en effet coaché son premier match depuis la loge des coaches… Dans un lit médicalisé…
#21 Wisconsin Badgers (BigTen – Not the honey version of the Badger)
#22 Boise State Broncos (MWC – Potato State is still amazing)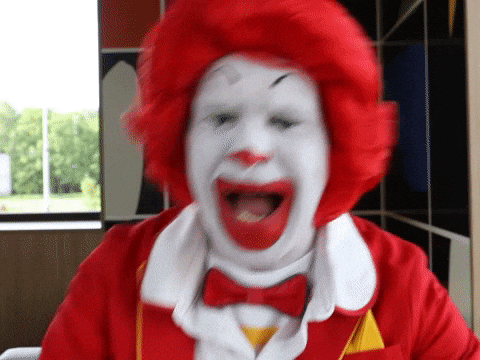 #23 Memphis Tigers (AAC – Lone interesting college football team in the state of Tennessee)
Et pourquoi pas, après tout ?
#24 Miami Hurricanes (ACC – Sebastian is looking better than their cheerbabes these days)
On peut être ridicule contre Florida. Mais quand on a Tate Martell dans ses rangs, on marque des points dans le Top 25 de ton ami Verchain. Parce qu'on a aussi sa girlfriend…
#25 Kentucky Wildcats (SEC – Because basketball season is coming)
Under consideration : Hawaii Rainbow Warriors, Georgia State Panthers, North Carolina Tar Heels, Nevada Wolf Pack.
Three Games to watch next week
Bon, il faut bien trouver quelque chose d'intéressant, non ?
Après une semaine zéro avec un intérêt zéro, une semaine 1 avec un intérêt également tout relatif, on aura au moins deux matchs qui, au papier, ont un intérêt…
Texas A&M at Clemson : Peut-être la seule chance de perdre un match avant les playoffs pour les Tigers.
Louisiana State at Texas : Parce que, quel que soit le résultat du match, la saison du vainqueur sera formidablement lancée, et celle du perdant définitivement foutue, faudra virer le coach, et changer de quarterback.
California at Washington : Parce qu'un match de division en semaine 2, avec une équipe qui a des chances de jouer le titre de la conférence, ça nous change, non ?
Also worth a look : Nebraska at Colorado (l'occasion d'enterrer directement le buzz Husker d'avant saison). Miami at North Carolina (c'est beau, des retrouvailles…). BYU at Tennessee (parce que ça pourrait être drôle, non?)
C'est tout pour aujourd'hui. Alors…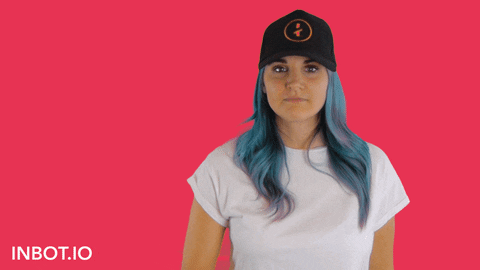 Verchain's Top 25 – Cheer of the Year Edition
Edito, Trucs Alakon et Cheerleaders. Le seul classement du College Football 100% approuvé par The Blue Pennant.
Je ne suis pas disponible pour écrire sur l'actualité du ballon ovale à lacets universitaire cette semaine. Choix de partir en weekend. Occasion de vous livrer l'édition spéciale de la saison : l'annonce de la Cheerleader of the Year. Vous connaissez déjà, sans doute, la numéro 1. Découvrez les 24 autres.
Verchain's Top Twenty Something – Cheerleader of the Year Edition
Le Verchain's Selection Comittee, présidé et administré par Verchain, qui synthétise après de longs débats dans un garage luxueux du Nord de la France les réflexions d'un comité composé de Verchain et Verchain, vous offre son classement des 25 cheerleaders qui font craquer le petit cœur de Verchain et Verchain. Et d'autres, aussi.
#25 Lousiana Tech Bulldogs (C-USA) : Maisey Deshoutel
Oui, nous avons bien besoin d'un programme de conférence USA dans ce classement.
#24 Maryland Terrapins (BigTen) : Evelyn Moten
Ce sera bien la première fois que Maryland se retrouve dans un top 25. Il ne s'agit pas réellement de football, ça doit être pour ça.
#23 Oklahoma Sooners (Big XII) : Kelsey Blackshear
De quoi faire faire un tonneau de plus au Schooner…
#22 Oklahoma State Cowboys (Big XII) : Danielle Gerritzen
#21 Texas State Bobcats (C-USA) : Alexis Shakerra
She is back.
#20 Florida Gators (SEC) : Ashley Mulford
Florida a sa représentante tous les ans. Et c'est Ashley qui s'y colle cette saison.
#19 Ohio State Buckeyes (BigTen) : Julia Aepli
Tout finit par arriver, même une cheerleader des Buckeyes dans ce classement.
#18 Missouri Tigers (SEC) : Brooke Handy
Les Golden Girls sont le meilleur atout de Mizzou. Et donc, Brooke mérite de revenir dans le classement.
#17 Iowa Hawkeyes (BigTen) : Addie Schroeder
Plus jolie fermière de la division FBS.
#16 Memphis Tigers (AAC) : Kelsey Blank
Memphis fait une saison fabuleuse…
#15 Appalachian State Mountaineers (Sun Belt) : Autumn Misch
Le meilleur classement de la Sun Belt, Verchain Style.
#14 Southern Methodist University Mustangs (AAC) : Addisyn Green
La conférence AAC est purement fascinante cette saison. Dans beaucoup de domaines.
#13 Cincinnati Bearcats (AAC) : Chloe
Pas parvenu à trouver le nom de la donzelle, mais j'ai bien trouvé son compte Insta… Héhé…
#12 Lousiana State University Tigers (SEC) : Jordynn Prattini
I'll Geaux.
#11 Alabama Crimson Tide (SEC) : Kennedy Trent
Alabama peut aussi être l'Empire dans notre classement des cheerleaders. Ouais.
#10 Oregon Ducks (Pac12) : Eliza Cervantes
Mandatory Oregon cheerbabe.
#9 Nevada Wolf Pack (MWC) : Kayla Stewart
Tous les ans, Nevada place une représentante dans le Cheer of the Year. Tous. Les. Ans.
#8 East Carolina Pirates (AAC) : Payton Procopio
Une revenante, une autre. Payton peut revenir quand elle veut, cela dit…
#7 Clemson Tigers (ACC) : Alexandra Forte
Les Tigers de cette année sont un peu moins convaincantes que celles de l'an passé, non ?
#6 Houston Cougars (AAC) : Bea Caroline
Dana Holgorsen a décidé de redshirter certains de ses joueurs… Je déshirterai bien Bea.
#5 Georgia Bulldogs (SEC) : Remi Bogdanovitch
Rien à voir avec nos Bogdanoff…
#4 Kansas State Wildcats (BigXII) : Caitlynn Rude
La surprise de la saison. Go Wildcats !
#3 Syracuse Orange (ACC) : Maddie Dallas
Si Dani n'existait pas, et qu'on ne croisait pas occasionnellement une Ariana, Maddie serait numéro Uno. Si…
#2 Utah Utes (Pac12) : Ariana McClure
La Pac12, before ou after dark, domine le classement, et envoie deux équipes en playoff. Bienvenue dans la quatrième dimension…
#1 Washington Huskies (Pac12) : Dani McGinnis
Pour toujours l'ultime gagnante de ce truc annuel. Il me semble que c'est sa dernière année à Washington. Tu nous manqueras.
More Cheerbabes !!!
Ces cheerbabes ont presque failli intégrer le classement final…
Hailie Stueck – Texas Tech
Ashley Howell – Miami (of Florida, la vraie, quoi, pas le truc en Ohio).
Allie Shaw – Arizona State
Emily Anders – South Carolina
Chloe Schaeffer – Penn State
Sydney Rosen – UCLA
Hannah Miller – Washington State
Loren Rylander – UCF
Victoria Bortner – Florida State
Alexandra Foote – Georgia Tech
Jenna Gilbert – North Texas
Hallie Haupert – Tennessee
Three Games to watch next week
Même s'il est un peu compliqué de trouver quelque chose de vraiment intéressant au papier, on peut se risquer à regarder ça…
Minnesota Golden Gophers at Iowa Hawkeyes : Parce que, mine de rien, il faudra bien trouver un champion de la division ouest de la BigTen, et comme ça se jouera sans doute entre Minnesota, Iowa et Wisconsin, les matchs opposant deux des trois protagonistes ont un intérêt…
Georgia Bulldogs at Auburn Tigers : Un choc SEC, ça le fait ? Au moins, on pourra voir si le Georgia qu'on attendait tous cette saison et qu'on aura vu une seule fois à l'occasion du World's Largest Outdoor Cocktail Party a finalement décidé de se pointer sur le terrain jusqu'en finale de conférence…
Wake Forest Demon Deacons at Clemson Tigers : les Tigers voudront sans doute cogner un grand coup. Et puis, ça me fait toujours plaisir d'écrire « Wake Forest Demon Deacons ».
Might be worth a look : Louisiana Tech at Marshall (good'ol C-USA matchup). UCLA at Utah (Upset Alert ?).
Voilà, c'est fini pour aujourd'hui, on parlera un tout petit peu plus de football la semaine prochaine…